The Importance of Regular Check-ups for a Healthy Estate Plan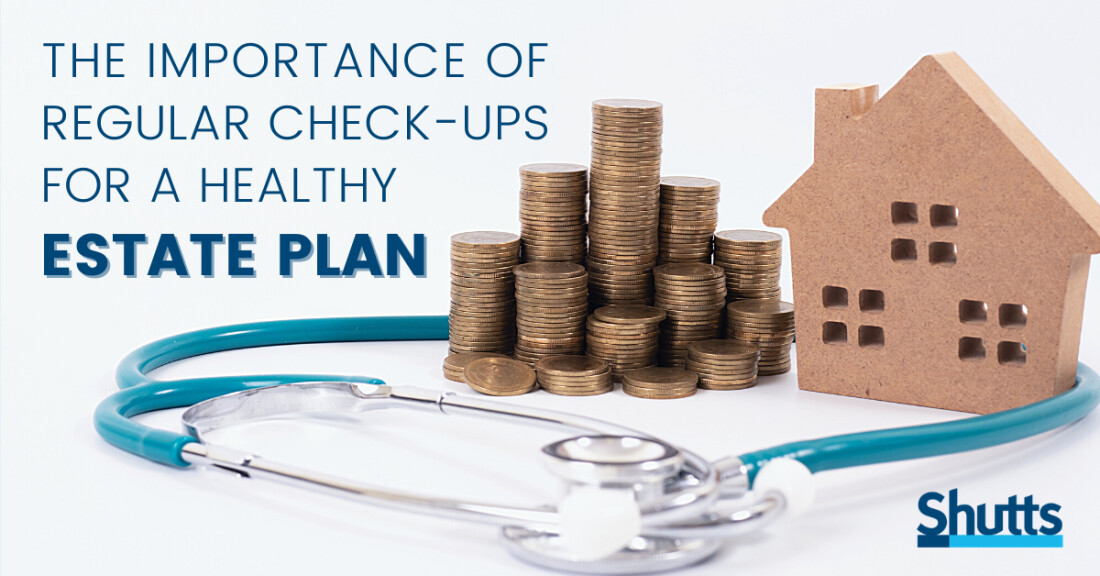 Commentary by: Charla M. Burchett and Ashley S. Hodson
After creating and implementing a plan for your estate, it is important to regularly revisit your plan to ensure that it is still reflective of your values and goals for passing along your legacy. Seemingly small changes in your personal life or developing tax laws can have a significant impact on your estate planning.
In order to retain the integrity of the plan and to ensure the titling of your assets is aligned with the plan you created with your attorney, you should consider reviewing your estate plan together periodically or, as a best practice, on an annual basis. This 'yearly exam' should consist of the following topics:
Have circumstances surrounding your decisions changed?

Changes within your family are inevitable – marriages end, children grow up, and serious illnesses can occur. New developments may impact the decisions for your estate.
Laws change and some estate planning techniques can become outdated.

In light of the SECURE Act and the elimination of the lifetime stretch of Required Minimum Distributions (RMDs) for non-spouse beneficiaries, it is important to discuss any retirement accounts you may own prior to changing the beneficiary designation.
How are your bank accounts, real estate, retirement accounts, life insurance, and other assets titled?

Births or deaths within your family may require the change of your designated beneficiaries with financial institutions and in your will or trust agreement.

Example: Accommodations for a minor child or a child with special needs may be necessary.

Persons named as trusted decision-makers may no longer be the best option due to changes in the relationship or physical relocation.

Individuals facing their own legal or financial issues may be ill suited to manage your affairs. These individuals may include a child who is not financially responsible or is susceptible to other legal claims.
Have you had significant financial changes?

If you have paid off debt, taken on a new job or line of income, bought a piece of real property or new home, or made new investments, those should be coordinated and integrated into your estate plan.
If you have a trust, the only way to ensure that your accounts and property are kept out of probate is to ensure all of your accounts and property are appropriately titled in the name of the trust.

Funding your trust involves changing the owner of an account or piece of real property from you as an individual to you as the trustee of the trust.
If you or your family have undergone any changes since your estate planning documents were originally created, now is the perfect time to reach out to your attorney for an estate plan check-up.