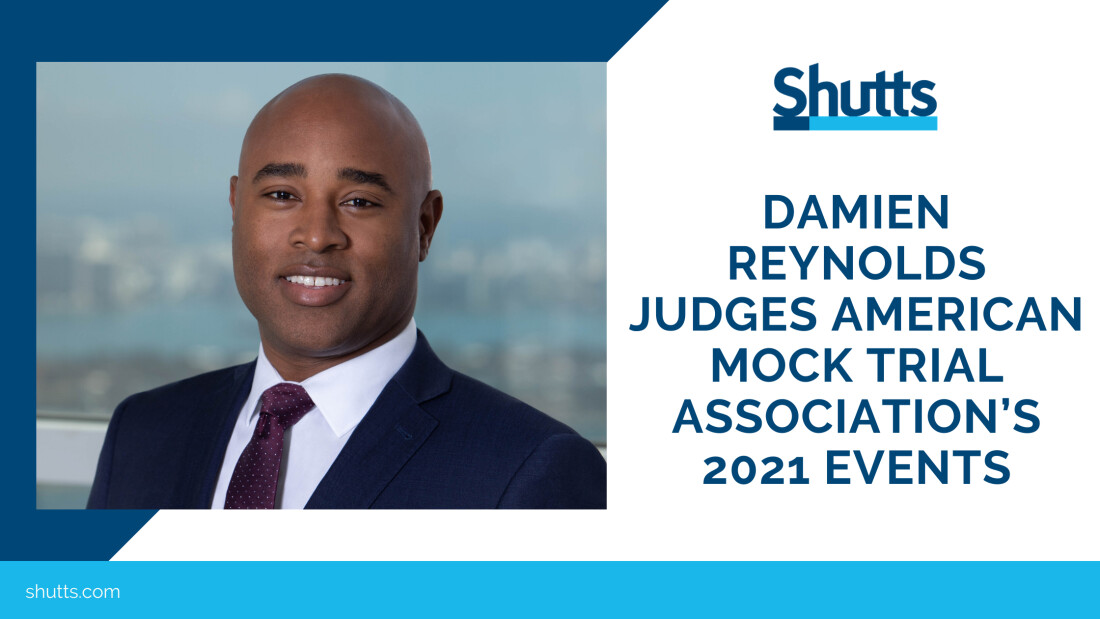 The American Mock Trial Association (AMTA), the governing body for intercollegiate mock trial competition, began their tournament season in February with Regional Tournaments. Hundreds of undergraduate college mock trial teams participated in AMTA's Regional Mock Trial Competitions, held exclusively via Zoom.
Miami Insurance associate Damien Reynolds has participated as a scoring and presiding judge during the regional competitions, and is scheduled to continue in this volunteer role through the 2021 Opening Round Championship Series and the National Championship in April.
"This has been an informative and fulfilling experience for me – both as a judge and as a professional," said Damien. "The teams have been really receptive to feedback and grateful for the judges' time. In addition, it has given me an opportunity to meet lawyers, law students, and judges from across the country, who have donated their time and energy as well."
In his role as a scoring judge, Damien is tasked with scoring the competitors, including the witnesses, and providing them with constructive feedback. As a presiding judge, he is tasked with the duties of a scoring judge does plus presiding over the trial, ruling on objections, and more.
About Damien K. Reynolds
Damien K. Reynolds is an attorney in the Miami office of Shutts & Bowen LLP, where he is a member of the Insurance practice group. Prior to joining Shutts, Damien served as an intern for the Department of Justice and as a legal intern for the Community Justice Project.
Practice Areas
Industries
Offices