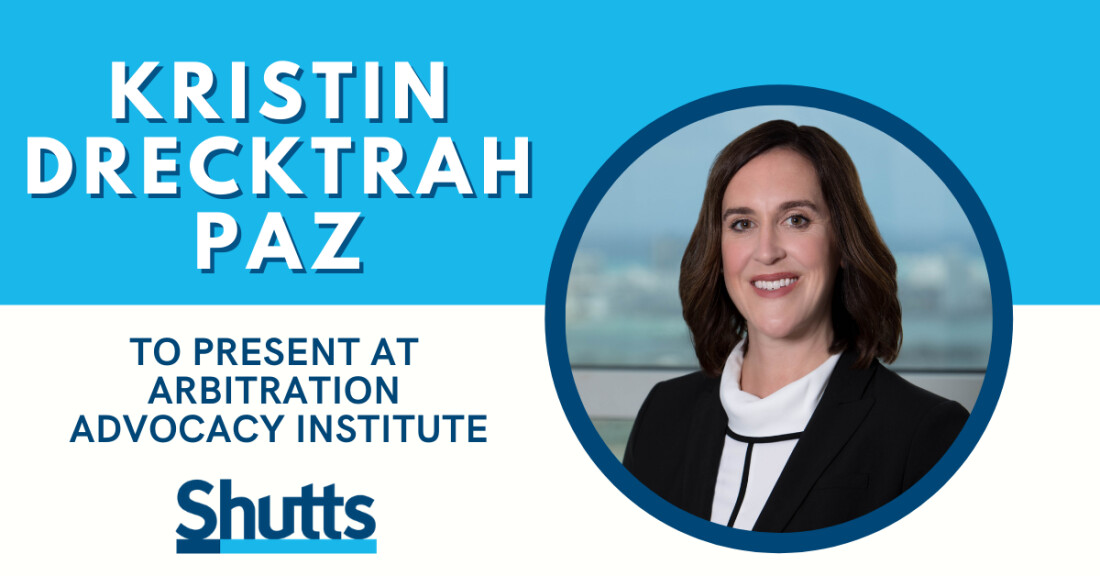 Miami partner Kristin Drecktrah Paz will be presenting at the Alternative Dispute Resolution Section of The Florida Bar's Arbitration Advocacy Institute 2020. The event will take place virtually on November 13, 2020.
The Arbitration Advocacy Institute offers a rare opportunity to get tips from highly respected attorneys and arbitrators. This one-day workshop for attorney-arbitrators will provide coaching on mechanics, technology and professionalism to help Florida attorneys boost their arbitration advocacy skills. The event will feature more than 30 panelists who will discuss using the arbitration process effectively, including JAMS, AAA, AHLA and FINRA. Attendees will increase their knowledge of the arbitration process from beginning to end – distinct from mediation and litigation – and participate in virtual clinics for diverse arbitration practice areas.
Kristin's panel, titled "How Do You Know Your Arbitration is International?", will discuss differences and similarities between a domestic arbitration and an international arbitration in Florida; practical considerations involved in the selection of arbitrators, forum selection, rules, place of arbitration, among other matters; and current best tips and practices.
Institute participants will be eligible for up to 10 CLE credits.
For more information about the event, including registration information, please click here.
About Kristin Drecktrah Paz
Kristin Drecktrah Paz is a Partner in the Miami office of Shutts & Bowen, where she is a member of the International Arbitration and Litigation Practice Group. Kristin specializes in international and complex dispute resolution, including commercial arbitration, investment arbitration, and international litigation. She has counseled private parties in investment arbitration proceedings and Foreign Sovereign Immunities Act (FSIA) litigation involving energy projects and other commercial activities, and she has participated in the defense of sovereign states in investor-state arbitration.
Resources