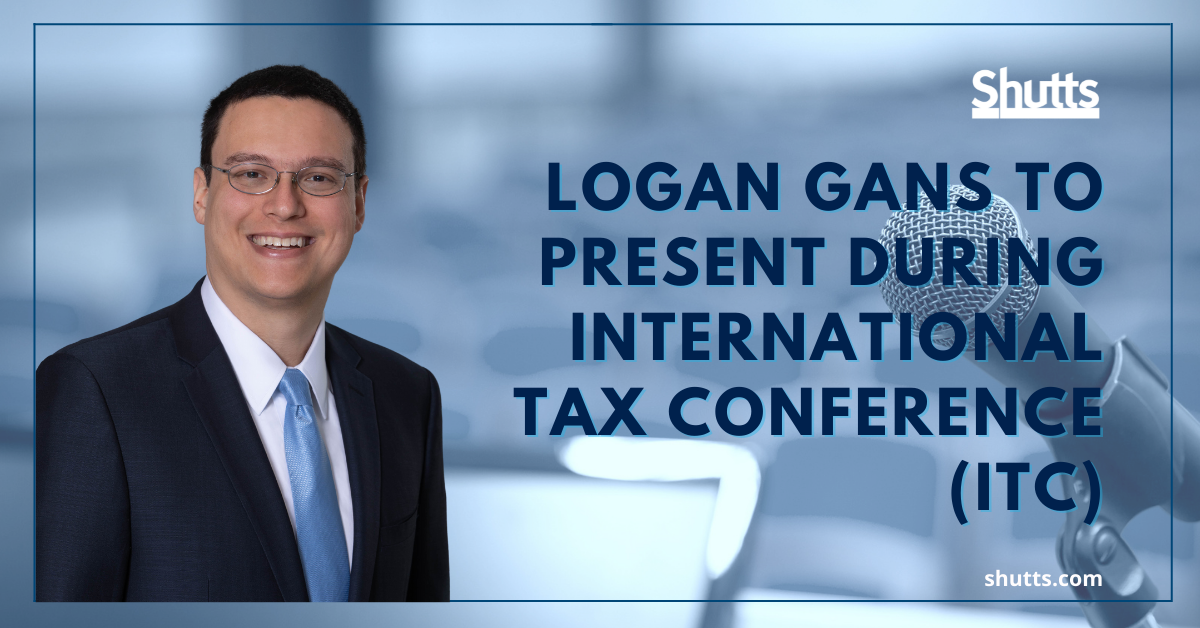 The 40th Annual Florida Institute of Certified Public Accountants (FICPA) – Florida Bar Tax Section International Tax Conference (ITC) will take place Thursday, January 13, to Friday, January 14, at the JW Marriott in Miami, Fla. The ITC is tailored specifically for international tax professionals to assist them in the various challenges they will face in this dynamic field.
Logan Gans, a Tax & International Law partner in the Miami office of Shutts & Bowen LLP, will present during the event. During "Foreign Investor Opportunities in Opportunity Zone Planning," Logan will discuss the Tax Cut and Jobs Act's incentive for investment in opportunity zones and its potential application by foreign investors and their U.S. investment structures.
To learn more about the conference, please click here.
About Logan E. Gans
Logan E. Gans is a partner in the Miami office of Shutts & Bowen LLP, where he is a member of the Tax and International Law Practice Group. Logan regularly represents clients on U.S. Federal tax, international tax, and state and local tax matters. Logan also advises U.S. clients on outbound corporate and tax planning, including Subpart F, GILTI, and FDII matters. He counsels foreign clients on their inbound investments in the United States, including U.S. real property, corporate restructurings, and cross-border mergers and acquisitions. A Florida Certified Public Accountant, Logan also is experienced in advising clients on partnership tax planning, pre-immigration tax planning, 1031 exchanges, tax due diligence, transfer pricing, and tax compliance.