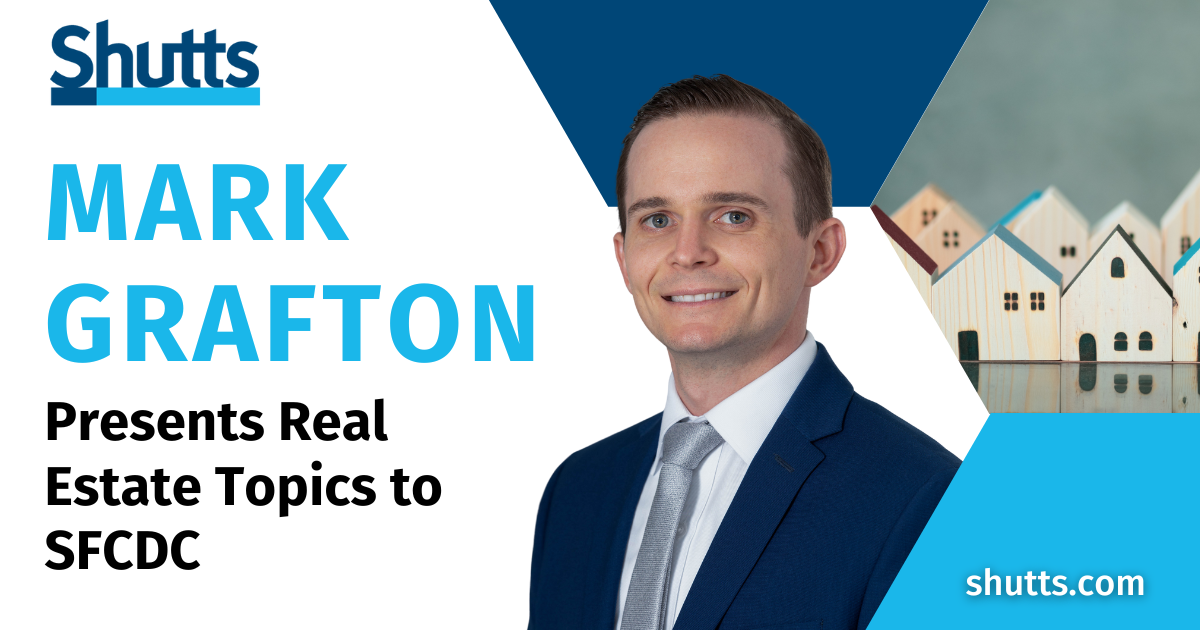 Miami attorney Mark Grafton, a member of Shutts & Bowen's Real Estate Practice Group, presented to the South Florida Community Development Coalition during their annual "Capacity Building Institute: Small-Scale Developer Series," held March 12, 2023. Mark's presentation related to real estate contracting and due diligence.
Originally launched in 2018, this institute is designed to foster an intimate experience for a cohort of 10-15 emerging practitioners to build a strong foundation in multifamily workforce housing development in Miami-Dade County. The focus of the program is to promote affordable housing for low-to-moderate income (LMI) residents.
The South Florida Community Development Coalition (SFCDC) is a nonpartisan policy advocacy coalition building power through collective action to advance comprehensive community development for social justice. Learn more here.
About Mark E. Grafton
Mark E. Grafton is a Senior Associate in the Miami office of Shutts & Bowen LLP, where he is a member of the Real Estate Practice Group. Mark possesses experience negotiating and drafting a wide variety of agreements relating to real property, including restrictive covenants, easements, development agreements, purchase and sale agreements, and lease amendments. In addition, Mark has advised both prospective and current property owners in navigating local land use regulations to assist in evaluating their entitlement options.