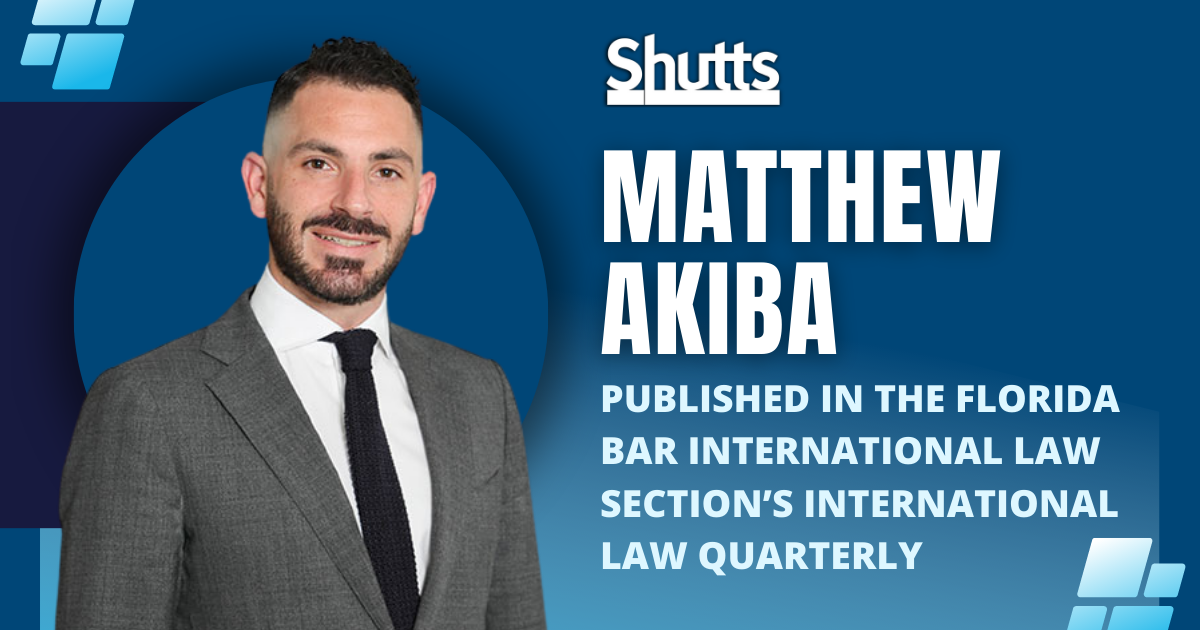 Fort Lauderdale attorney Matthew Akiba recently co-authored an article titled "The CISG as a Basis for Federal Question Jurisdiction: The Need for Authority from the Eleventh Circuit," published in the Florida Bar International Law Section's International Law Quarterly.
The article informs litigants in federal court to invoke the Federal Question Statute as a basis for subject matter jurisdiction in cases arising under the United Nations Convention on Contracts for the International Sale of Goods (CISG), which would promote Eleventh Circuit precedent on the matter and align the Eleventh Circuit with other circuits, including the Fifth and Third Circuits. Additionally, the article discusses the scope and application of CISG and the federal precedent on using the CISG as a basis for federal question jurisdiction.
About Matthew J. Akiba
Matthew J. Akiba is an Associate at the Business Litigation Practice Group of Shutts & Bowen's Fort Lauderdale office. Matthew focuses his practice on complex commercial litigation including breach of contract, fraud, breach of fiduciary duty, judicial dissolution, restrictive covenant, and aviation-related disputes. Matthew also has experience in post-judgment collections and proceedings supplementary.