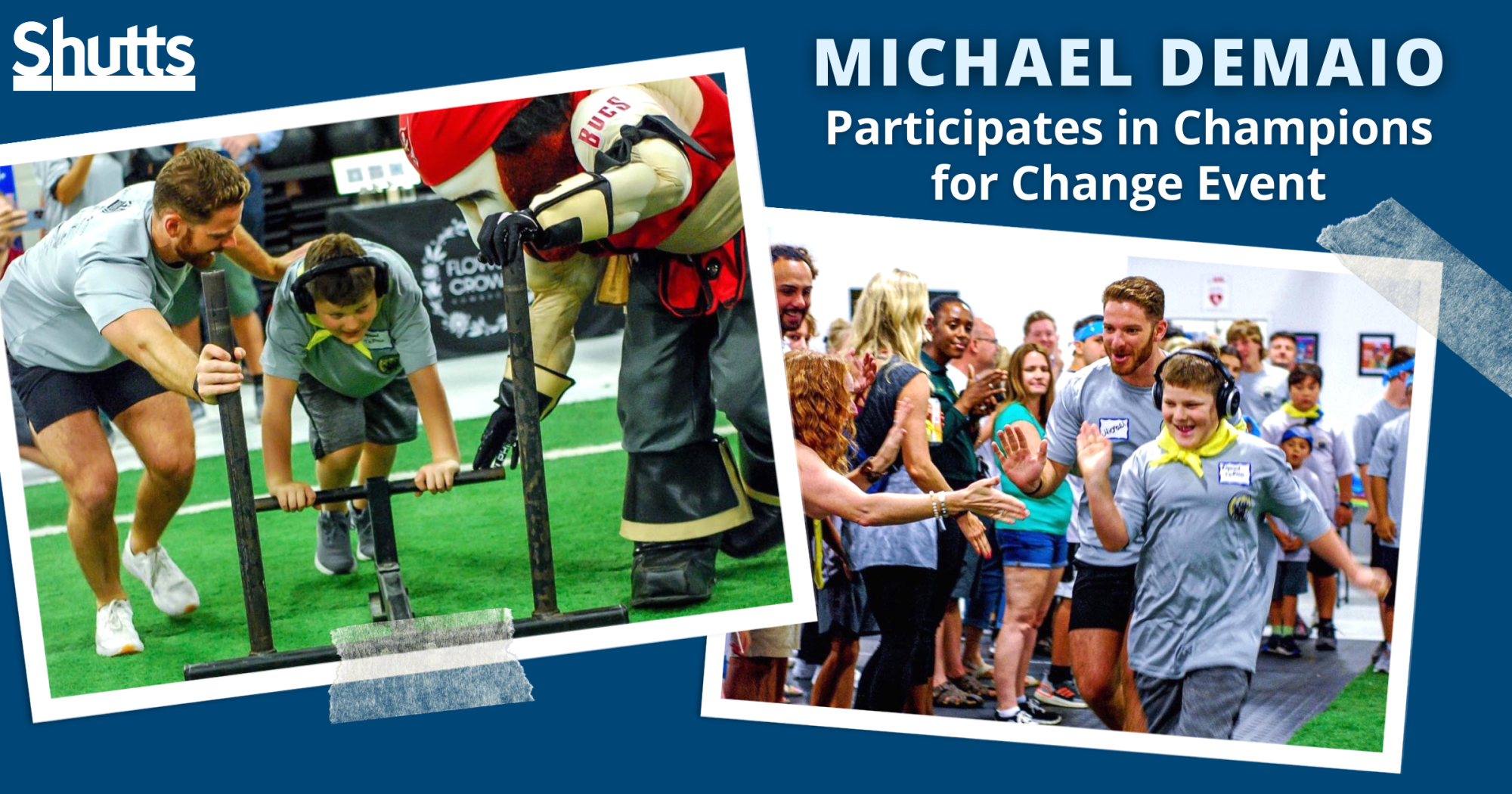 Michael DeMaio, an attorney in Shutts & Bowen LLP's Tampa office, participated in the 4th Annual Champions for Change event, competing as an athlete in a team-based event to promote inclusion for people with developmental disabilities.
The multi-dimensional event, hosted by 21 & Change and the Tampa Movement Lab, brought together children and young adults, their parents/guardians, service providers, community leaders, and local businesses to witness the abilities and capabilities of those who have developmental disabilities. The format for the event included a series of fun, scalable, physical exercises and team-based events to demonstrate ability and build confidence in each person and the team. Teams consisted of both typical and differently-abled participants, each with a coach/trainer. The event concludes with trophies and medals for the participants. For more information, click here.
Michael participated in a team with his younger brother, working with him to complete the physical challenges in the course and cross the finish line.
"Thank you to all of the leaders and volunteers behind this amazing organization. This is an event that allows me to make memories that will last a lifetime with my brother," said Michael. "More importantly, I'm thankful for the continued advocacy that this event provides for the community, and the children and families that comprise it."
About Michael DeMaio
Michael J. DeMaio, Jr. is an Associate in the Tampa office of Shutts & Bowen LLP, where he is a member of the Construction Practice Group. Michael focuses his practice on complex commercial and construction litigation matters. His prior experience includes matters related to commercial general liability insurance coverage in the construction context, as well as property insurance defense litigation.
Practice Areas
Industries
Offices