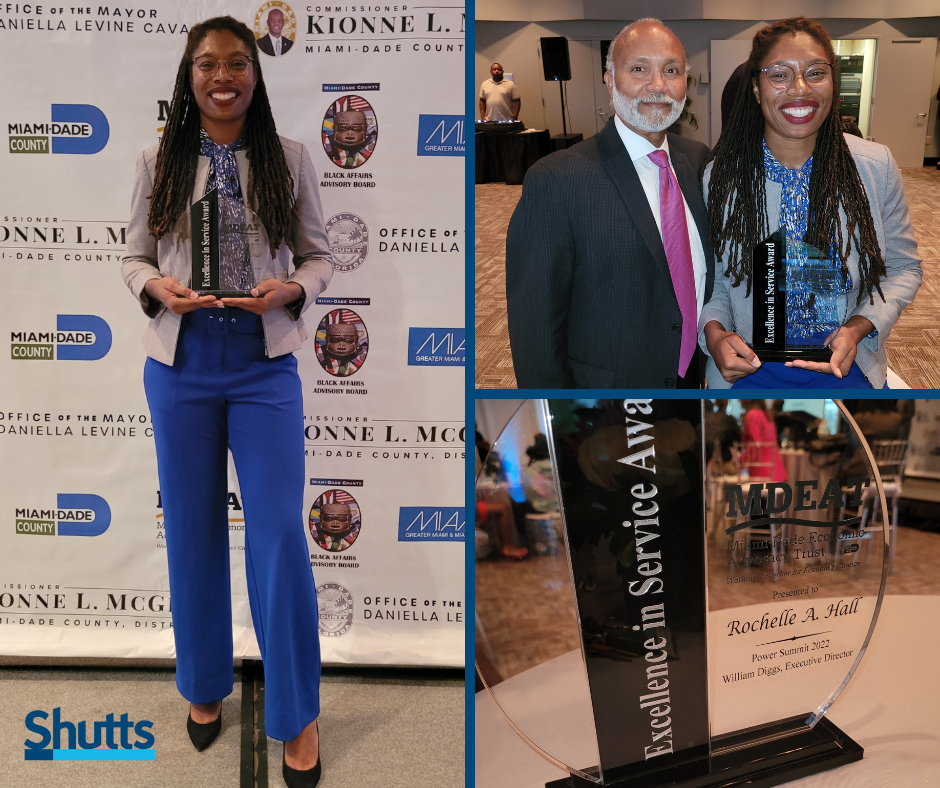 On August 9, Miami attorney Rochelle Hall was honored with the Excellence in Service Award from the Miami-Dade Economic Advocacy Trust Youth Service Division for her volunteer work as a Judge with the Miami-Dade County Teen Court Program.
Rochelle was one of fourteen volunteers who were honored at the event. As a Judge, she presided over cases where at-risk youth are the Prosecutors, Defense Attorneys and jury to determine community sanctions for their peers.
Over the past 23 years, Miami-Dade County Teen Court has provided more than 7,800 youth an opportunity to develop into responsible citizens. Additionally, the program has less than a 4% recidivism rate from the teens who participate.

About Rochelle A. Hall
Rochelle A. Hall is an attorney in the Miami office of Shutts & Bowen LLP, where she is a member of the Class Action and Mass Litigation practice group. Rochelle focuses her practice on business litigation and insurance matters. Rochelle has experience representing insurance carriers and other corporations in trial and appellate matters. She focuses on representing insurance carriers throughout the litigation process related to coverage, liability, and bad faith claims.