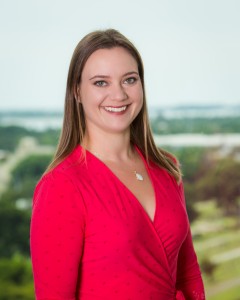 Alejandra Prieto, Shutts & Bowen's Marketing Manager, was recently named to the South Florida Business Journal's 2017 Power Leaders in Marketing. This inaugural list highlights professionals who have evolved as innovators in marketing outreach. The list includes 58 "client side" marketers from the region's leading companies, professional service firms and other organizations.
Ally, who received her Bachelor's degree from Florida International University and her MBA from Nova Southeastern University, has successfully built the firm's marketing department and launched the firm's rebrand and website all within her first year at Shutts.
Read the full article here.
About Alejandra Prieto
Alejandra "Ally" Prieto is the firm-wide Marketing Manager and has over 13 years of marketing experience in the legal and professional services industries. She's responsible for all aspects of the firm's legal marketing, including the overall strategy, daily management and implementing communications initiatives that advance the firm's brand and public relations.
About Shutts & Bowen LLP
Established in 1910, Shutts & Bowen is a full-service business law firm with more than 260 lawyers in its Fort Lauderdale, Miami, Orlando, Sarasota, Tallahassee, Tampa and West Palm Beach offices. Learn more about Shutts & Bowen at www.shutts.com.