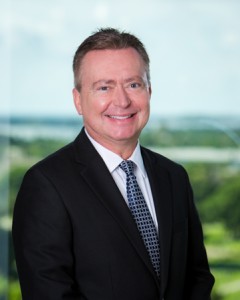 Frederick O'Malley, Chief Operating Officer of Shutts & Bowen, was appointed to the Large Firm Administrators Steering Committee at the Association of Legal Administrators ("ALA") Large Firm Principal Administrators Forum held in Napa Valley, California late last week.
Fred, a long-standing member of the LFA Caucus, attended the Forum. Leaders from law firms of 100 or more attorneys came together to learn best practices and gain actionable insights that can be immediately leveraged to master the challenges facing large firms today. LFA Caucus membership is comprised of the largest law firm COOs including the Am Law 200.
The Steering Committee's mission is to provide professional education, best practice and idea exchanges as well as facilitate member networking opportunities with the resulting goal of enhancing the value and impact that leaders can have within their respective law firms and the profession in general. Steering committee members are selected by the membership and are highly motivated to contribute ideas, devote time to fulfill this mission and further drive the value of membership in the LFA. Committee members serve a one year term and are eligible to serve up to three consecutive terms.
About ALA
ALA, the undisputed leader for the business of law, was founded in 1971 to provide support to professionals involved in the management of law firms, corporate legal departments and government legal agencies. There are nearly 10,000 members worldwide, representing more than 30 countries. Learn more about the organization at www.alanet.org.