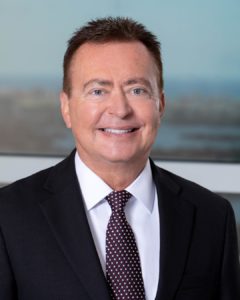 Frederick O'Malley, Chief Operating Officer of Shutts & Bowen, was appointed as Chair of the Large Firm Administrators Steering Committee at the Association of Legal Administrators ("ALA") Large Firm Principal Administrators Retreat held August 1-3 in Nashville, Tennessee. The Large Firm Principal Administrators Retreat is the place where Chief Operating Officers /Executive Directors from law firms of 100 or more attorneys come together for a peer-driven, collaborative experience to solve the complex challenges facing law firms and the legal industry.
The Steering Committee's mission is to provide professional education, best practice and idea exchanges as well as facilitate member networking opportunities with the resulting goal of enhancing the value and impact that executive leaders can attain within their respective law firms and the legal profession in general. Steering Committee members are selected by the membership and are highly motivated to contribute ideas, devote time to fulfill this mission and further drive the value of membership in the LFA.
Fred is a long-standing member of the LFA Caucus, whose membership is comprised of Chief Operating Officers/Executive Directors of Am Law 200 law firms. He has served on the LFA Steering Committee since 2016 prior to be asked to serve as Chair.
About Fredrick O'Malley
Frederick O'Malley is Shutts & Bowen's Chief Operating Officer and is responsible for all of its financial and administrative functions. Joining Shutts in 2007, Fred's overall management responsibilities include providing leadership and direction to the firm's office administrators and department managers in accounting, finance, technology, human resources, benefits, marketing, recruiting, and office services. He is also responsible for recruiting, screening and validating all lateral partner candidates. Fred is an ex-officio member of the firm's Executive Committee as well as an active member of other management and administrative committees.