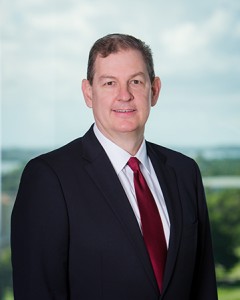 In "Florida's Noncompete Statute: 'Reasonable' or 'Truly Obnoxious?,'" West Palm Beach partner Hank Jackson discusses the reasonableness standard resorted to throughout Florida's noncompete statute to determine whether a noncompete agreement is enforceable. The statute includes a core requirement that noncompete agreements must be "reasonably necessary to protect the legitimate business interest" of the party trying to enforce the agreement.
Courts outside of Florida have sometimes been critical of the Florida's noncompete statute, including the New York Court of Appeals that found parts of the statute were unenforceable under New York's public policy exception.  That public policy exception is one where New York courts refuse to enforce other state's laws that are "truly obnoxious".  Despite such criticisms, the Florida Supreme Court has remained intent to  follow and apply the provisions of Florida's noncompete statute as drafted by the legislature and believes the reasonableness standard sufficiently protects against overly restrictive noncompete agreements.
Read Hank's full discussion here.
About Hank Jackson
Hank Jackson is a partner in the West Palm Beach office of Shutts & Bowen LLP, where he is a member of the Business Litigation Practice Group. He is Board Certified in Business Litigation by the Florida Bar and a Florida Supreme Court Certified Civil Circuit Mediator. He regularly represents companies and individuals in business disputes, including breach of contract, fraud, breach of fiduciary duty, interference with business relationships, misappropriation of trade secrets, and unfair trade practices. He has extensive experience litigating non-compete restrictions and trade secret claims arising out of the sale of a business as well as employment relationships.