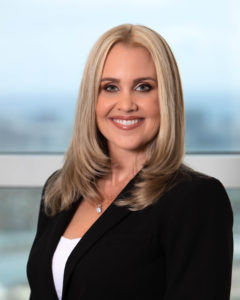 Shutts & Bowen LLP Partner Miranda Lundeen Soto was recently quoted in the American Bar Association (ABA) Litigation News in an article regarding how the courts have been split on the issue of whether a plaintiff in a legal malpractice action may seek the punitive damages that would have been awarded were it not for their attorney's negligent representation.
The article, "Courts Split on Punitive Damages Recover in Legal Malpractice Cases," detailed how some believe that the injured party should be the primary consideration and punitive damages should be recovered against the lawyer to make the injured party whole, while others believe that the policy considerations underlying punitive damages do not apply against the lawyer.
To read the article in its entirety, click here.
Miranda, Florida Bar Board Certified in Civil Trial Law, has tried more than 50 cases, bench and jury trials. Her practice includes professional and legal malpractice claims, commercial and business disputes, product liability, complex fraud matters, public policy matters, cases of first impression, high-stakes personal injury cases, franchisee/franchisor litigation, trust and estate litigation and premises liability at the state and federal levels.