Arthur J. Furia, a partner in the Miami office of Shutts & Bowen, recently attended the legal conference "Innovation Through Regulation: How Legal Reforms Can Strengthen Economic Cooperation Between Italy and the United States" hosted by the National Italian American Foundation (NIAF). Furia, who serves as NIAF's general counsel and is a member of their Board of Directors, was among several distinguished guest panelists at the event.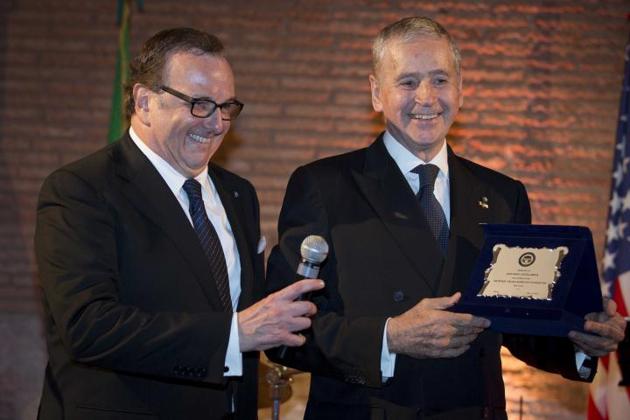 Other panel guests included U.S. Congressman Thomas R Marino; Hon. John R. Phillips, US Ambassador to Italy; Avv. Isabella Maria Stoppani, President of the Rome Bar; Joseph Del Raso, NIAF Chairman; and Paolo Catalfamo, NIAF Italia President. The featured keynote speaker was Carl Schramm, Managing Director of Berkeley Research Group and Former President and CEO of The Kauffman Foundation. A second panel followed regarding reforms and bilateral investments.
At the event's inaugural gala in Rome, Italy, Furia presented an award to Ambassador Giovanni Castellaneta, former Ambassador to the United States, citing his "special contribution to economic and diplomatic relations between Italy and the US, representing the excellencies of the Italian companies in the US market and for creating opportunities for bilateral investments."
ABOUT ARTHUR J. FURIA
Furia serves as outside general counsel to a number of prominent Florida-based corporations. Furia's areas of legal practice include corporate and business law; domestic and international business planning; mergers and acquisitions; partnership formation and joint ventures; venture and mezzanine equity raising and distribution and licensing and corporate governance for not-for-profit organizations.
Furia serves as General Counsel of the National Italian American Foundation (NIAF) based in Washington, D.C., is a member of its Board of Directors and its Executive Committee. He is the State of Florida representative for the American Chamber of Commerce in Italy (AMCHAM).
Learn more about Furia here.
ABOUT SHUTTS & BOWEN
Shutts & Bowen, established in 1910, is a full-service business law firm with more than 270 lawyers in offices in Ft. Lauderdale, Miami, Orlando, Sarasota, Tallahassee, Tampa, and West Palm Beach. Learn more about Shutts & Bowen at www.shutts.com.
ABOUT NIAF
For 40 years, the National Italian American Foundation (NIAF), a non-profit, non-partisan organization, has worked to preserve and promote the heritage and culture of Americans of Italian descent, the nation's fifth largest ethnic group. To learn more, visit www.niaf.org.