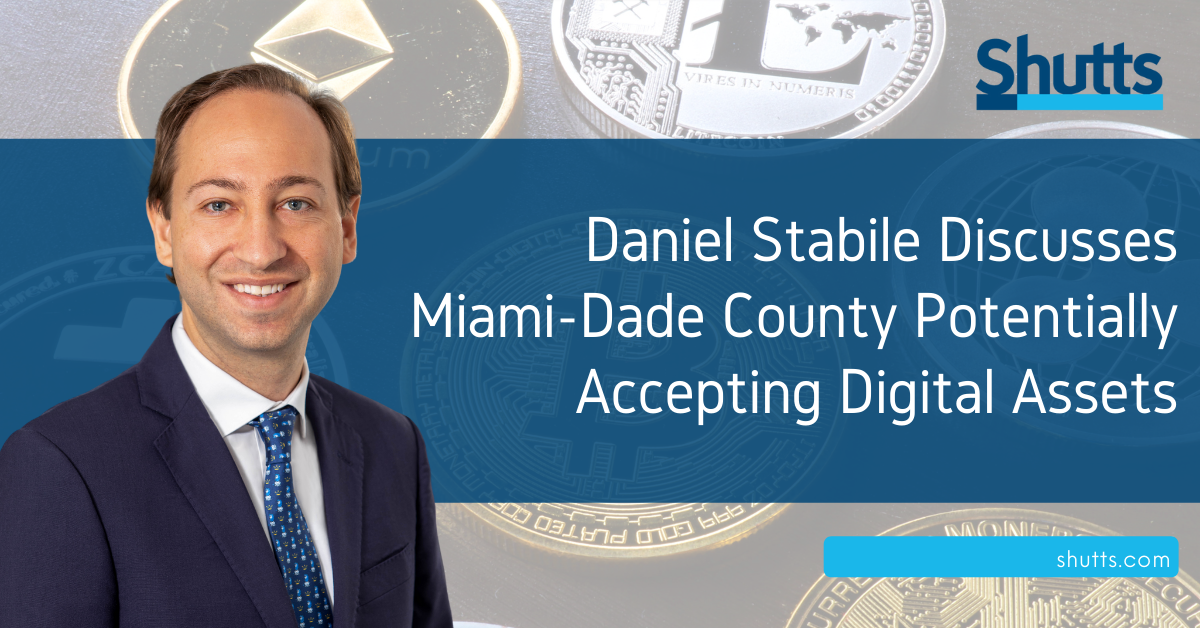 The Miami-Dade Cryptocurrency Task Force is evaluating the feasibility of the county accepting digital assets as payment for its services, taxes and fees.
Daniel Stabile, Vice Chairperson of the Task Force and partner in the Miami office of Shutts & Bowen LLP, discussed the evaluation with Miami Today. "There are regulatory impediments to the county directly accepting cryptocurrency," said Daniel. "It needs to go through a third party so the county itself doesn't touch the digital assets under the current regulatory system."
Click here to read more.
About Daniel Stabile
Daniel Stabile is a partner in the Miami office of Shutts & Bowen LLP, where he is a member of the Financial Services Practice Group. The firm's Financial Services Practice Group has been recognized by Chambers USA as a Band 1 banking and financial practice area since its first publication. In the financial services arena, Daniel represents financial institutions in internal and governmental/SRO investigations, enforcement proceedings, civil litigations, and arbitrations.