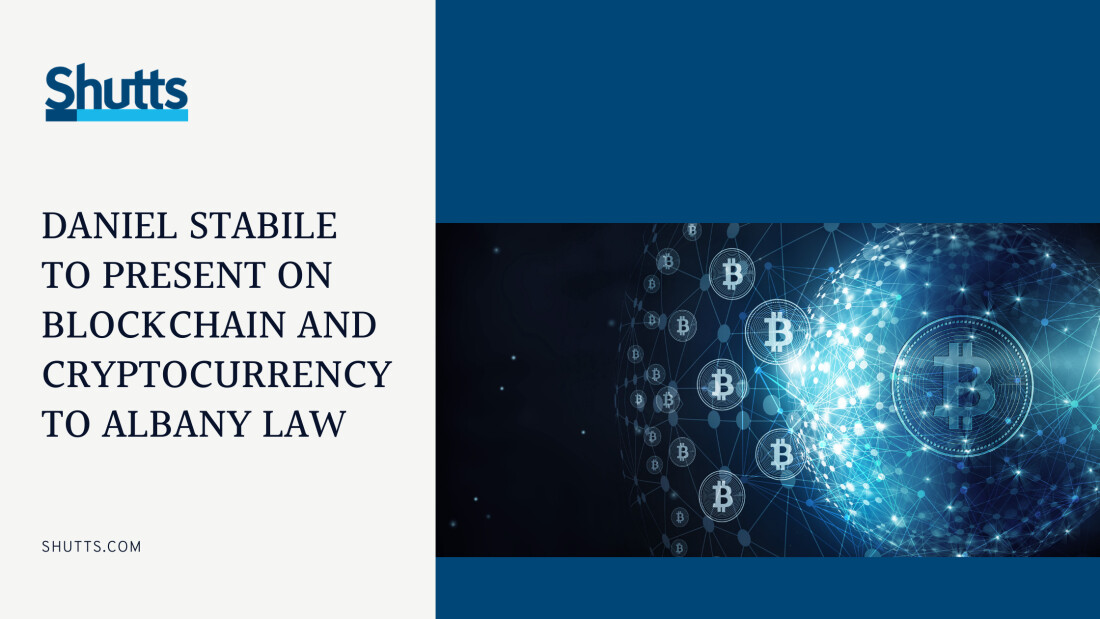 Daniel Stabile, a Financial Services partner in the Miami office of Shutts & Bowen LLP, will participate in an upcoming panel discussion about the legal and regulatory framework for digital assets.
Daniel will be joined by other experts, attorneys and thought leaders in the blockchain space for a webinar confronting tough questions about the application of existing law to these new technologies, and what we might expect in the future.
The presentation, titled "Blockchain and Cryptocurrency: The Legal Framework and Future Trends," will take place via Zoom on Thursday, February 25, 2021, from 1 p.m. to 2 p.m. It is being organized by the Albany Law School Online Graduate Programs. To learn more and to register, please click here.
About Daniel T. Stabile
Daniel Stabile is a partner in the Miami office of Shutts & Bowen LLP, where he is a member of the Financial Services Practice Group. Daniel is a leading attorney in the distributed ledger and digital asset spaces. He has advised issuers of native tokens, digital currency exchanges, cryptocurrency broker-dealers, digital currency "ATM" businesses, virtual currency "mining" operations, and cryptocurrency tax reporting businesses. He has also advised banks, brokers, and other institutions (such as real estate development companies) in regards to their implementation of blockchain technology. Daniel is the lead author "Digital Assets and Blockchain Technology: US Law and Regulation," a first-of-its-kind textbook designed for law and other graduate-level students, which is being taught at law schools across the country, and he teaches on the topic at the University of Miami Law School.
Practice Areas
Industries
Offices