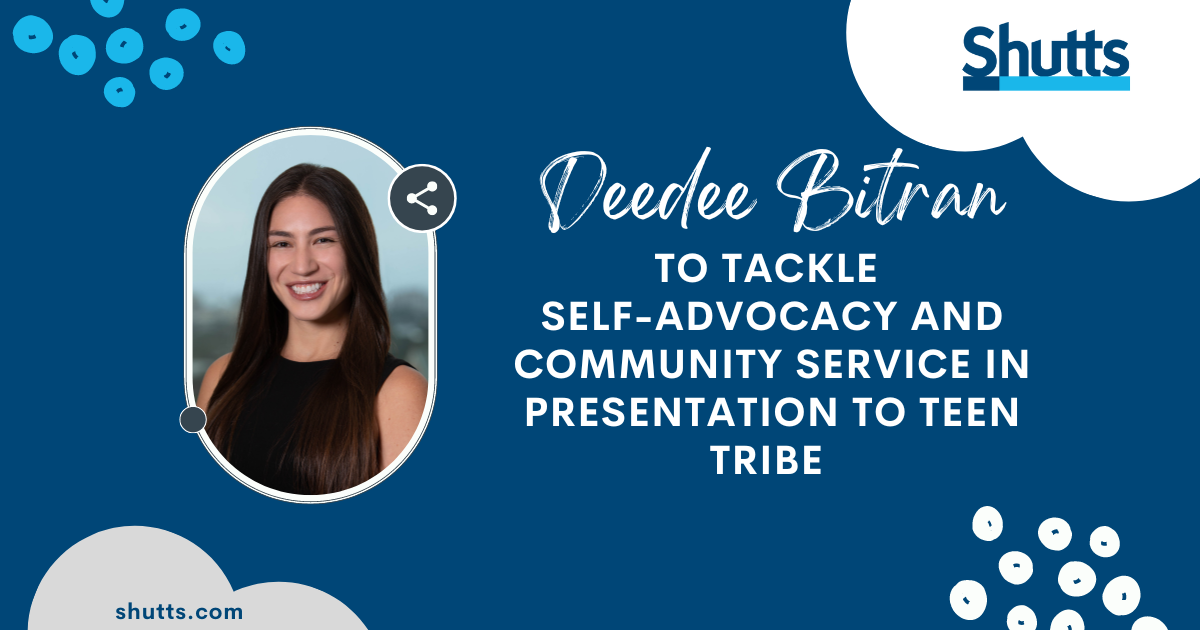 Fort Lauderdale attorney Deedee Bitran will participate on a panel titled "Get Up, Stand Up: Speaking Up and Community Service," taking place on August 10. In this presentation to Teen Tribe, participants will learn how to speak up for themselves and make an impact.
Deedee will be joined by veteran attorney Pamela Polani where they will share their perspectives as two trailblazing female attorneys from separate generations on a journey to emphasize that women have a right to be heard.
Teen Tribe is a 6-week program created to give young women the skills, confidence & motivation to set & reach goals. Students meet each week to discuss a variety of topics, create new friendships & learn valuable life lessons. By the end of Teen Tribe, participants know how to use their own talents for future ventures & more meaningful relationships. Teen Tribe creates a space to celebrate accomplishments and support each other's goals – a safe place to learn to be yourself, gain strategies & friendships for navigating challenging times.
Rayna Rose is the founder of Teen Tribe and has built her career around motivational public speaking and community service. Rayna recently published a successful children's book titled "The Girl Who Said Hello to Everyone."
About Deedee Bitran
Alamea Deedee Bitran is an attorney in the Fort Lauderdale office of Shutts & Bowen, where she is a member of the Business Litigation Practice Group. Deedee represents employers, business owners, lenders, purchasers and developers.