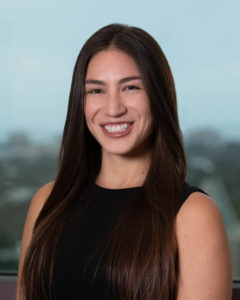 Fort Lauderdale attorney Deedee Bitran was recently published in the Florida Bar's Business Law Section Blog.
Deedee's article, "Florida's New Law Voids Certain Physician Non-Competition Agreements," highlights a new addition to Florida's non-competition law which significantly alters the enforceability of certain physician non-competition agreements. Section 542.336, Florida Statutes, provides that as of July 1, 2019, non-competition agreements entered into between specialist physicians and an entity which employs or contracts with all physicians of that specialty in a specific county are void and unenforceable. Deedee's article advises "physician employers should be aware of the new law and seek legal counsel to assess the enforceability of their non-competition agreements."
For the full article, please click here.
About Deedee Bitran
Alamea Deedee Bitran is an attorney in the Fort Lauderdale office of Shutts & Bowen, where she is a member of the Business Litigation Practice Group. Deedee represents employers, business owners and developers. While in law school, she served as a Judicial Intern to the Honorable Ivan F. Fernandez in the Third District Court of Appeal and as an Articles Editor on the FIU Law Review.