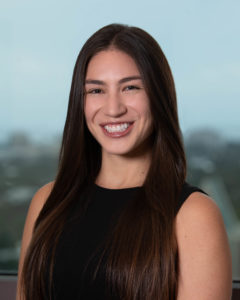 Fort Lauderdale attorney Deedee Bitran was recently published in the Florida Bar's Business Law Section Blog.
Bitran's article, "Navigating Proposals for Settlement When a Complaint Seeks Monetary & Non-Monetary Relief," highlights a gap in Florida law as to whether proposals for settlement can be utilized in cases seeking monetary and non-monetary relief. Florida law is unclear as to whether a proposal for settlement can be used when a complaint alleges a breach of contract claim (a monetary claim) along with separate claims for declaratory relief or injunctive relief (non-monetary claims). Bitran's article advises that this gap presents a unique opportunity "for litigators to do what they do best: take a side, argue it, and shape Florida law."
For the full article, please click here.
About Deedee Bitran
Alamea Deedee Bitran is an attorney in the Fort Lauderdale office of Shutts & Bowen, where she is a member of the Business Litigation Practice Group. Deedee represents employers, business owners and developers. While in law school, she served as a Judicial Intern to the Honorable Ivan F. Fernandez in the Third District Court of Appeal and as an Articles Editor on the FIU Law Review.