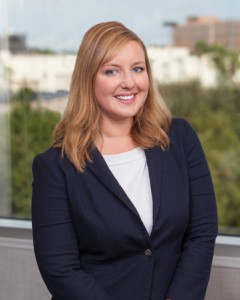 Tampa partner Lauren Stricker authored a blog post in the Business Law Section of the Florida Bar titled "Eleventh Circuit Joins the Majority: Time-Barred Debt Collection + Implicit Threat of Litigation = Plausible FDCPA Claim."
Lauren discusses how the Circuit Courts of Appeals are split as to whether an accompanying explicit threat of litigation is required for purposes of stating a plausible claim for violation of the Fair Debt Collection Practices Act (FDCPA), 15 U.S.C. §§ 1692–1692p.
The Business Law Section (BLS) of The Florida Bar, organized in 1970, serves Florida lawyers, law students, and the faculty of its law schools. BLS is the primary resource for attorneys interested in the laws affecting Florida's businesses, including corporate, contract, bankruptcy, franchise, antitrust, securities, and intellectual property law.
About Lauren L. Stricker
Lauren L. Stricker is a Partner in the Tampa office of Shutts & Bowen LLP, where she is a member of the firm's Creditors' Rights/Bankruptcy and Business Litigation Practice Groups. Lauren represents individual and corporate clients in bankruptcy matters, civil and criminal litigation, and government investigations. Her practice focuses on financial recovery, fraud, and financial crime cases. She represents creditors, bankruptcy trustees, and defendants in complex bankruptcy and litigation cases, including fraudulent and preferential transfer proceedings. Lauren also represents clients in white-collar criminal matters, False Claims Act qui tam actions, and government investigations.