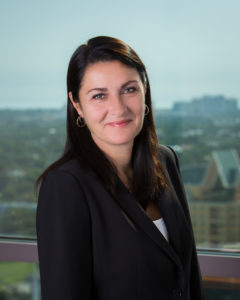 The Real Property Law Division of the Florida Bar recently appointed Sandra Krumbein as Co-Chair of the Condominium and Planned Development Certification Review Course Committee for the 2017-2018 Bar year. As an appointed leader of the Real Property Law Division, Sandra will also serve as a member of the Executive Council.
To learn more about the Real Property, Probate & Trust Law sections and its committees, click here.
About Sandra Krumbein
Sandra Krumbein is a partner in the Fort Lauderdale office, where she is a member of the Real Estate Practice Group. Sandra counsels condominium and homeowner associations in connection with real estate acquisition and development; operation, acquisition and disposition of distressed condominium and fee simple assets; and, condominium and homeowner association development and operation. Sandra is also serves as an adjunct professor of condominium law at Nova Southeastern University Shepard Broad Law Center.