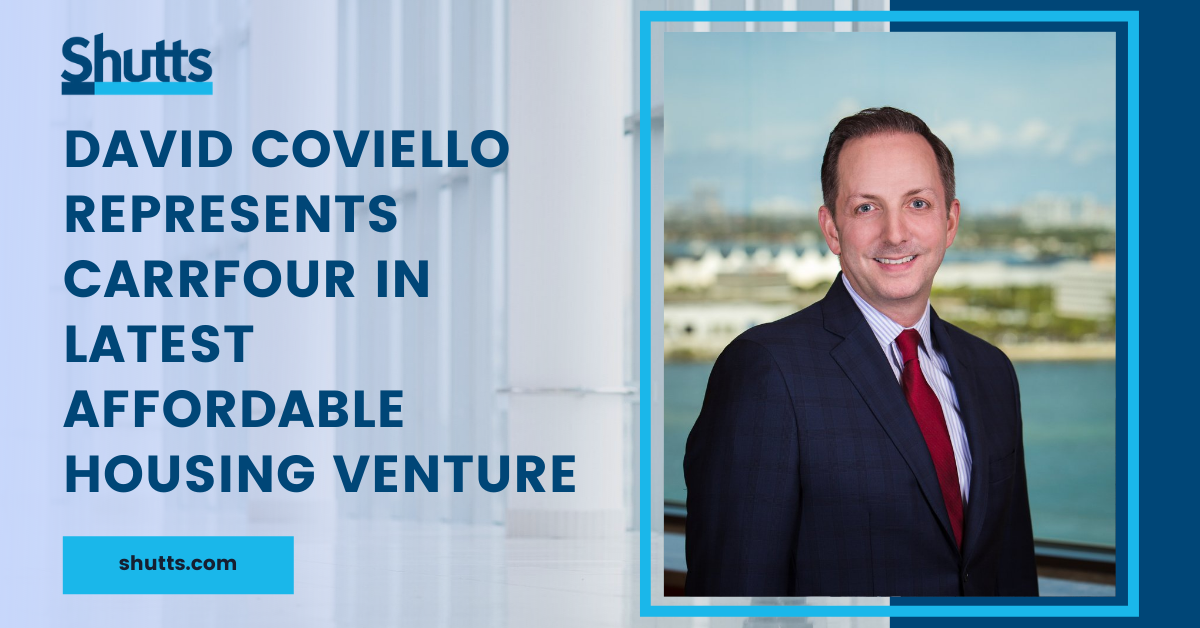 Carrfour Supportive Housing has received the green light to build an affordable housing complex in Pembroke Pines for people coping with mental illness. The city's Planning and Zoning Board unanimously approved plans for Southwest Hammocks on December 9.
"Carrfour is proud to partner with the city and multiple partners in bringing a prototype, recovery-oriented supportive [affordable] housing community to the city's Health Park," said Miami partner David J. Coviello, who represents Carrfour in the application. "Services will be offered to residents that promote residential stability, self-sufficiency, independence and wellness."
David spoke to the South Florida Business Journal, stating that residents will live independently and will be provided support to recover from mental illness.
The project, which will have 100 units and 5,000 square feet of support services, was designed by Miami-based Zyscovich Architects.
To read more, please click here.
About David J. Coviello
David Coviello is a partner in the Miami office of Shutts & Bowen LLP, where he is a member of the Land Use & Zoning Practice Group. David concentrates his practice on land use and zoning matters, and regularly assists developers and property owners in obtaining entitlements for their projects, including site plan and other zoning approvals, as well as handles subdivision and platting, and permitting and construction related matters. David also has significant experience representing not-for-profit organizations in securing approvals for affordable housing, workforce housing, and mixed-income housing developments throughout South Florida, and has a solid understanding of the unique requirements and incentives for such developments.