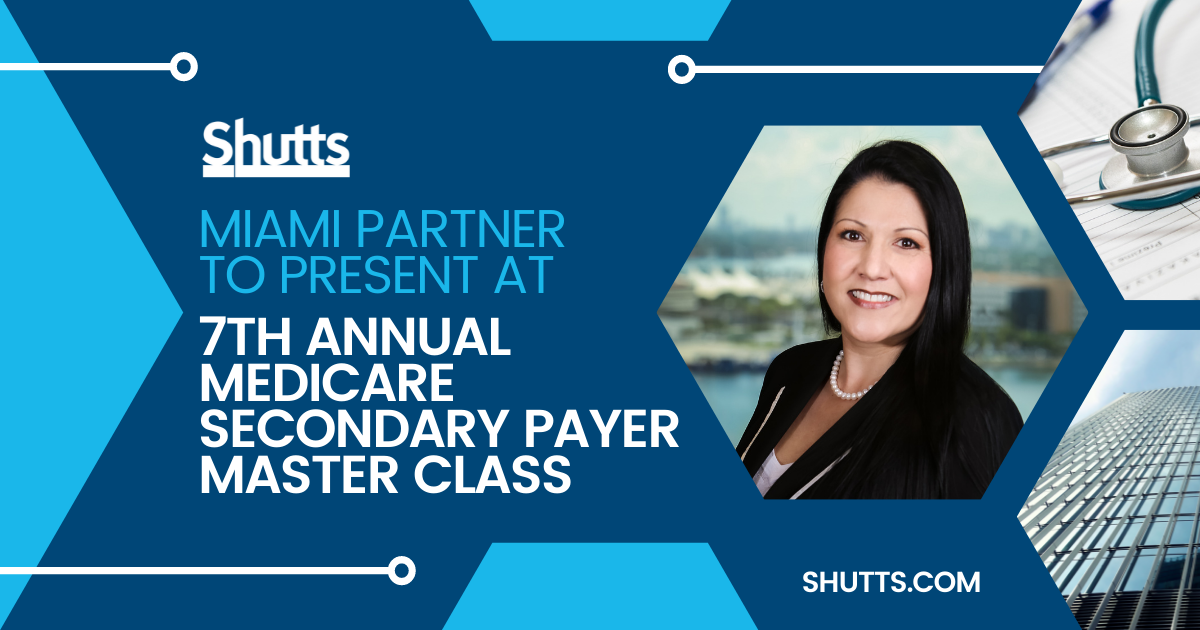 Miami partner Rachel LaMontagne, a member of the firm's Class Action and Mass Litigation Practice Group, will present at the 7th Annual Medicare Secondary Payer Master Class taking place in Washington, D.C., February 23-25, 2022.
The conference – the industry's most comprehensive Medicare Secondary Payer event – is designed for mid- to senior-level management professionals responsible for Medicare secondary payer compliance. Presentations will cover the latest developments in Mandatory Insurer Reporting, Conditional Payments, Medicare Set-asides and Medicare Secondary Payer and is centered around the latest developments in this rapidly evolving area, providing attendees with key strategies for improving reporting within their organizations and avoiding costly penalties.
Rachel's presentation, titled "Part 3: Emerging Details of Filed Qui Tam Class Action Lawsuit," is a deep dive into the amended Qui Tam complaint for violations under the MSP Act and State False Claims Act. Rachel will assess the background information of the Qui Tam lawsuits to gain an understanding; evaluate the "whistleblower" concept and how it could impact the industry; and explore the process and all documentation needed to submit a civil complaint under the seal of the court to ensure accuracy and compliance.
To learn more, please click here.
About Rachel M. La Montagne
Rachel M. LaMontagne is a partner in the Miami office of Shutts & Bowen LLP, where she is a member of the Class Action and Mass Litigation Practice Group. Rachel is an experienced litigator and concentrates her practice on handling personal injury protection litigation. She has coordinated precedent-setting, complex insurance litigation at the state and national level, including constitutional challenges and insurance policy and coverage interpretation matters relating to coverage, Medicare, fraud, coding and fees issues.