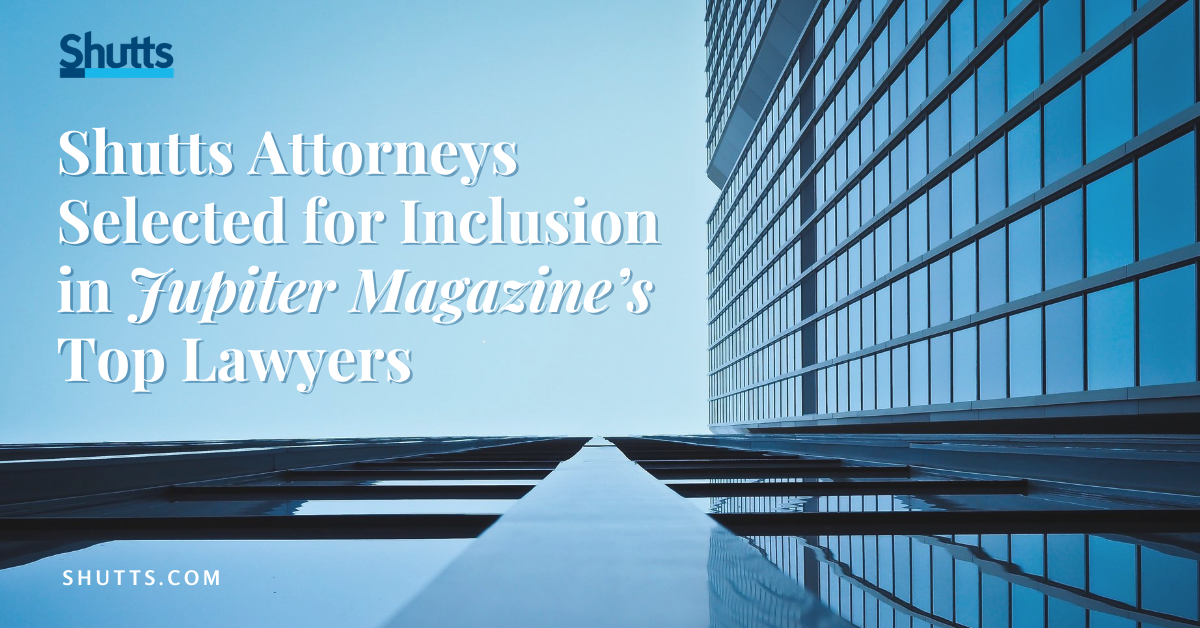 The January 2022 issue of Jupiter Magazine showcases a curated list of Top Lawyers, an honor selected by their peers. The publication profiles some of the most trusted and experienced lawyers in the Palm Beach County area, many of whom give their time and talents to make their communities stronger every day.
Among this year's Top Lawyers are the following Shutts attorneys:
To view the full list of Top Lawyers, please click here.
About Shutts & Bowen LLP
Shutts & Bowen, established in 1910, is a full-service law firm with approximately 300 lawyers in offices in Ft. Lauderdale, Jacksonville, Miami, Orlando, Sarasota, Tallahassee, Tampa, and West Palm Beach. Learn more about Shutts & Bowen at www.shutts.com.